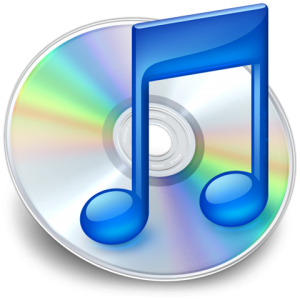 Kate posted this meme and tagged me on The Facebook. I figured, I'd post it to my blog, as that'll just aggregate to Facebook any way. Downside, no tagging, upside, the entire world sees how awesome my taste in music is.
Shuffle your songs + share

Once you've been tagged…
(1) Turn on your MP3 player (no, seriously)
(2) Go to SHUFFLE songs mode.
(3) Write down the first 15 songs that come up–song title and artist–NO editing/cheating, please.
(4) Choose 25 (or so) people to be tagged. It is generally considered to be in good taste to tag the person who tagged you. Tag them first.

If I tagged you, it's because I'm betting that your musical selection is entertaining, or at least amusing.

(To do this, go to "NOTES" under tabs on your profile page, paste these instructions in the body of the note, enter your 15 Shuffle Songs, Click 'Preview' below to tag 25 people (in the right hand corner of the app) then click Publish, the little blue box at the bottom of your screen).
1) "Look For Me (I'll Be Around)" by Neko Case from the album Blacklisted
2) "For What It's Worth" by Buffalo Springfield from their album Buffalo Springfield
3) "Oh My Love" by John Lennon from his album Imagine
4) "Cupid's Trick" by Elliott Smith from his album Either/Or (man, this list is fuckin' awesome!)
Lit me up! It's my lie!
5)  "Scare Easy" by Mudcrutch from their only album, the self-titled one.
6) "Astral Plane" by The Modern Lovers from their self-titled debut
7) "I'm Not Angry" by Elvis Costello from his album My Aim Is True
8) "Andy Warhol" by David Bowie from his best album Hunky Dory
9) "Lucy In The Sky With Diamonds" by The Beatles from Sgt. Pepper's Lonely Hearts Club Band
10) "I Know What I Know" by Paul Simon from Graceland
11) "Sitting By The Riverside" by The Kinks from The Kinks Are The Village Green Preservation Society
12) "Warm In The Shadows" by Music Go Music from Expressions
13) "At Madam Plum's" by Stephin Merritt from his opera Peach Blossom Fan
14) "Thrice All American" by Neko Case & Her Boyfriends from their album Neko Case & Her Boyfriends
15) "Down In Flames" by The Super Friendz from their album Mock Up-Scale Down