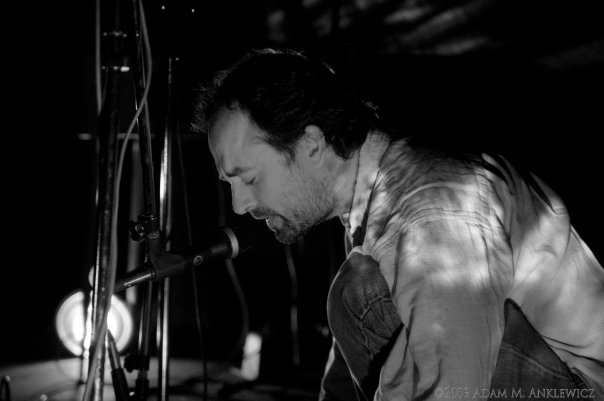 10 years ago, Toronto's music scene was bleak and boring; Canada's music scene was incredible. Sloan had just released their best album Between The Bridges, The Flashing Lights were "Kings of the Canadian now," and yet there were a handful of Toronto bands, but no decisive scene. We had Blue Rodeo, The Sadies and Ron Sexsmith hanging around, but Toronto seemed to be hostile towards new bands. Then came Wavelength…
I could easily discuss how important Wavelength has been to me, and that's usually what I talk about on this blog, ME ME ME; you can't blame me, I'm AWESOME. Instead I'd rather examine what Wavelength has done for Toronto as a whole.
I doubt there's any Toronto music nerd who hasn't walked into Sneaky Dee's at some point and been completely confused by Doc Pickles' strange ranting/introductions. There are some items in Toronto culture which are rights of passage for anyone; Wavelength is one of these. We've all been to Wavelength, and we've all seen tiny bands in tiny bars who would go on to greater things. We've also seen tiny bands in tiny bars who would stay where they are. So what makes Wavelength unique in Toronto?
Nothing. There is absolutely nothing unique about Wavelength, anymore. It's another series amongst dozens that take place in this city every night of the year, but Wavelength is special. Sure, there's its length (10 years is nearly impossible in this industry), but the historical context of Wavelength is truly where it shines. Toronto's music scene was so very bleak before it and it was the first of its kind. Without it, we might just be faced with a pay-to-play city, where status is defined by pocketbook. Thanks to Wavelength, we have a local community of bands, we're able to foster musicians, allowing them to grow, gain a reputation and then expand outside of the city. This has happened for so many Toronto bands since Wavelength's founding, and it can easily be traced back to this weekly night.
Now we've had Wavelength for ten years, and its bowing out, but it's going out with a band. The Wavelength 500 festival, begins today and goes until Sunday night. Bands big and small will play this festival, from The Constantines to Picastro, Kids On TV to Mean Red Spiders, Pony Da Look to Evening Hymns. I had planned to purchase a festival pass, I never got around to it. Rumour has it tonight's show at The Music Gallery (an amazing venue) is sold out. That was the one show I was most excited for, but I'm sure I'll find myself at some of these shows any way. It is after all, the end of an era.
With tons of other music series like No Shame, Two Way Monologues, Gather Round and more, will we miss Wavelength? Sure. We all know that no matter what we'll have a good time on a Sunday night if we went out to Sneaky's (or The Garrison), but at least we'll have other places to spend our Sunday nights.