Over the weekend, I went to Sky Blue Sky again. For those who don't remember Sky Blue Sky is the Wilco-inspired sandwich shop in The Annex.
This time I went with Via Chicago.
Roasted onion and chick peas with a hint of curry topped with mango chutney and a tomato on the bread of your liking.
The lovely man who I believe owns the place, suggested I try it on the french bread, I was more than happy to take his suggestion.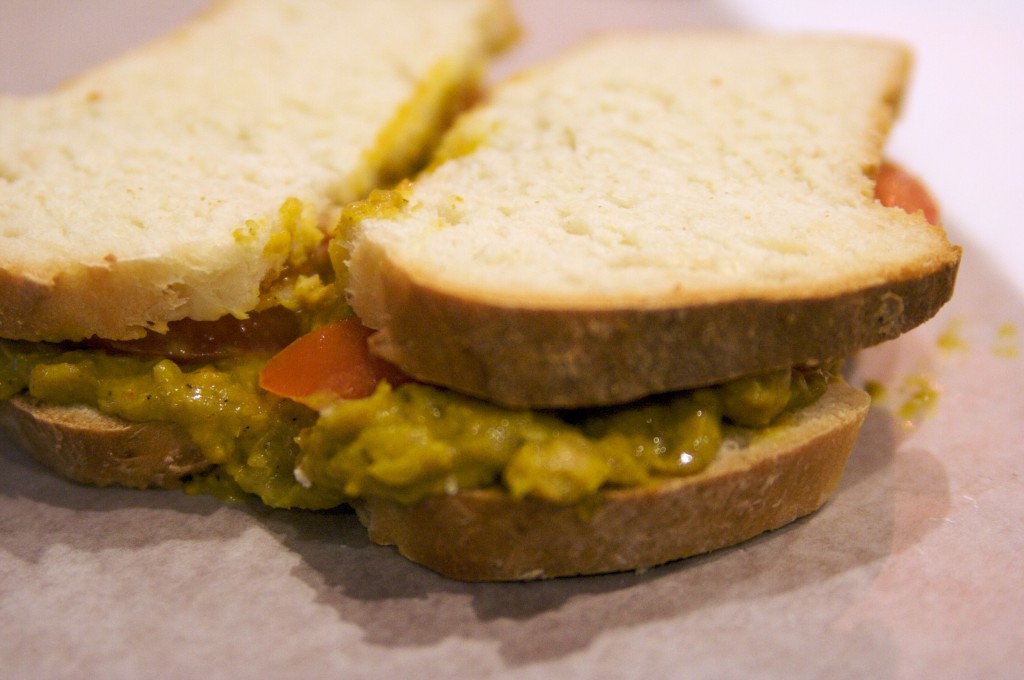 Ooh! Depth of field. Wait, I'm supposed to talk about the sandwich.
I was asked to rate the Hoodoo Voodoo by someone, a while ago, I don't remember who, but I gave it a 7/10. On that same scale, I'd rate Via Chicago a 5/10. It's damn good, but I think I wasn't necessarily in the right mood for the chickpeas, and we all know chickpeas have a very overpowering taste.
Five more vegetarian sammiches to try.