This month I turn 30. To mark such a remarkable event, I'm spending every day of October drenched in awesome-sauce.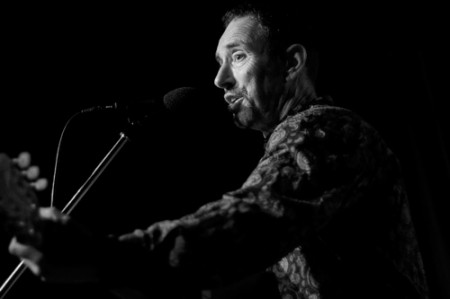 When I was scoping out possible events for #Rocktober30, I saw that Richman was coming to Toronto. I thought, "why not," so after work one day, I headed to Queen and Bathurst and purchased myself a ticket to the show.
I'd never call myself a fan, but when I was looking for kid-friendly songs, and my friend Matt suggested Jonathan Richman's "I'm A Little Airplane" I was hooked. His fun, poppy songs are a great, and that one CD that Matt sent me, plus the debut of the Modern Lovers are the only two albums I know.
[youtube http://www.youtube.com/watch?v=zddXrElgdCo&w=450&h=259]
His live show is a lot of fun. It's not too often you see an artist who is genuinely having a fun time on stage. He dances, he tells stories, he has fun. I didn't know most of the songs, but that didn't matter at all. Richman puts on a great live show, and is definitely worth the price of admission.