I got tired of Doctor Who and as such, I stopped watching it for a bit between episodes 5 and 6 of "Planet of the Daleks." It wasn't a very good episode, and I'm very tired of Jon Pertwee. I never loved him as The Doctor and I'm ready for Tom Baker. Except I still have 32 more episodes of the Pertwee era.
The one thing that should've kept me interested in this serial is the fact that The Doctor and his co-conspirators dress up like Sesame Street monsters to hide from the Daleks.
This might sound strange, but here's the thing. There's another creature in this story, who ally themselves with the Daleks, they're off-brand Muppets. These Mooppets are furry and purple. The Doctor and crew skin them (alive?) and hide in their carcass.
Family fun!™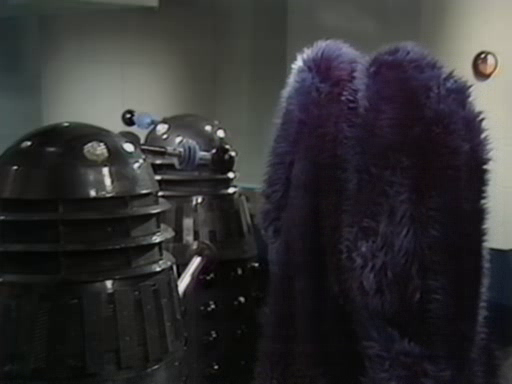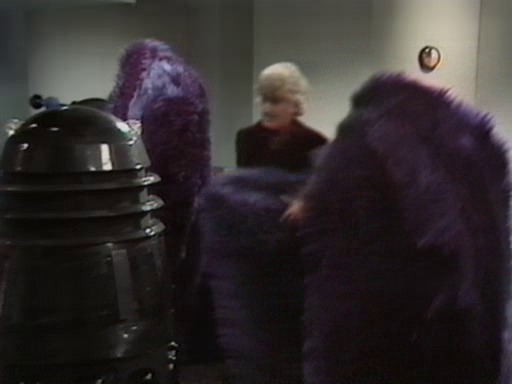 The Daleks are developing a personal cloaking device, and the Thals from the planet Skaro are there trying to stop. If you forgot about the Thals, they were from the first episode about The Daleks.
Stuff happens, they drown an entire fleet of Daleks. The Doctor runs around corridors.