Part One
I started the episode, and then I got distracted by online grocery shopping. So that's ten minutes of the episode without any commentary.
Cassia's hair and eye shadow are on fleek, is that what the youngin's say now… on fleek? I'm hip. It reminds me of Working Girl, which I watched last night.
"It looks almost alive," says Adric as he approaches a stone like man who looks in no way alive.
I like the beards in this episode.
Oh shit, rock boy just vaporized the TARDIS.1
Damn, that's bad timing for the Keeper to shout out "EVIL!" as soon as he see Doc and Adric.
Part Two
"I had no idea your science was this far advanced," Adric says as he stares at CRT monitors and racks of equipment with blinking lights.
What the fuck was this: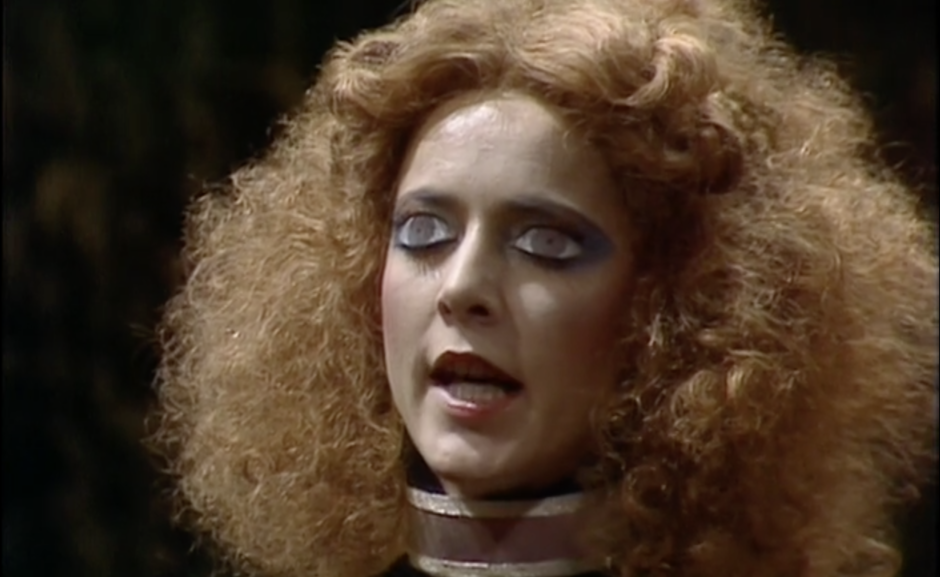 Part Three
I love falling nets.
I like the guy with the moustache. He just seems so tired of everyone's shit.
"Only the Doctor can destroy our plans," duh.
Stone man made a TARDIS sound as it faded away.
OH MY THE STONE TARDIS IS BACK! THE STONE TARDIS IS THE KEEPER OF TRAKEN!
Part Four
Doctor, it's the Master, obviously.
Also, I love ROCK TARDIS!
Oh shit, Shit master's got the new master body captured!
I went looking for a YouTube clip of "why not just waporize them?" from Star Trek VI: The Undiscovered Country. I couldn't find it. Imagine it's here. [↩]