Part One
Wow, the opening music cue really sets the tons of this Doctor Who story.
Well, the butler was the first victim, so I guess he didn't do it.
"We're under attack!" In walks the gayest robot, ever. I love gay robots.
Adric's version of fighting is to crawl on the ground and be something for the person to trip on.
It's been a long time since a companion has fallen and twisted his ankle. I like that it was a boy this time.
Is that guy carrying styrofoam take out containers?
Part Two
That wall needs a sound effect like in Quantum Leap when Al walks through something.
The gay robot has a cloak now.
The alien costume looks like a bad theme park mascot.
Part Three
Why is Nyssa redecorating her room in the TARDIS… also, that's a weird angle to put her bed at.
I love the thespian's voice.
The aliens on the tv screen remind me of the alien scientists from Bill & Ted's Bogus Journey.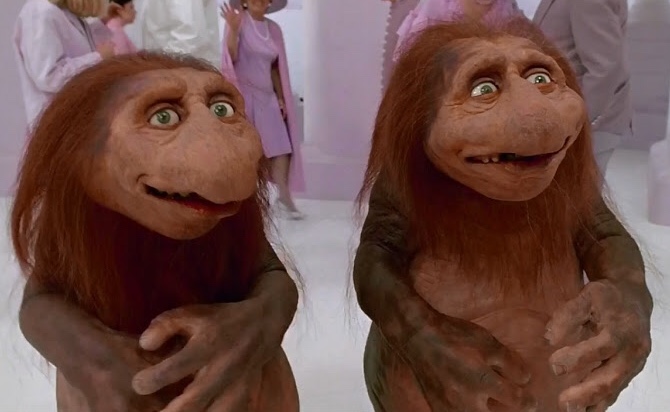 Tegan should listen to the Doctor more.
Part Four
That alien is seriously out of breath.
I love how empty boxes really do a number on an their attacker.
Since Part Three, I watched Bill & Ted Face The Music and I've gotta say that their gay android is better than this one. I like Dennis Caleb McCoy. I hope this dead gay android goes to hell and meets up with Bill and Ted. OH MY GOD! Dennis Caleb McCoy was played by NoHo Hank from Barry!
That's not how you use a gun, Tegan!