A list is a list, and it doesn't really cover what I hope to let people know. If you don't know me, you won't know why I chose these records. I thought I'd further explain the top 10.
---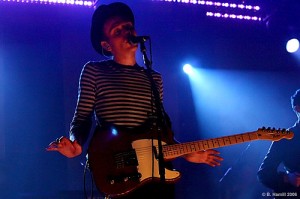 10) God Help The Girl – God Help The Girl (2009)
God Help The Girl is the soundtrack to Stuart Murdoch's unwritten film. The Belle & Sebastian frontman used the opportunity of a hiatus to record a new record using female vocalists who he wouldn't usually have the opportunity to work within the stricter environment of a Belle & Sebastian album.
The songs are damn good, and Stuart arranges for a wide array of female vocalists who bring a new light to his songwriting. Though it's not a Belle & Sebastian album, every member of the band does contribute to the record.
Highlight: "I'll Have to Dance With Cassie," is fuckin' awesome. I love that song. Wholeheartedly.
Lowlight: Someone other than Stuart Murdoch singing "Funny Little Frog" is a tad weird.  It's good, just weird.
Photo Credit: Beth Hamill (This woman deserves a medal for her photography)
Linky link: MySpace
---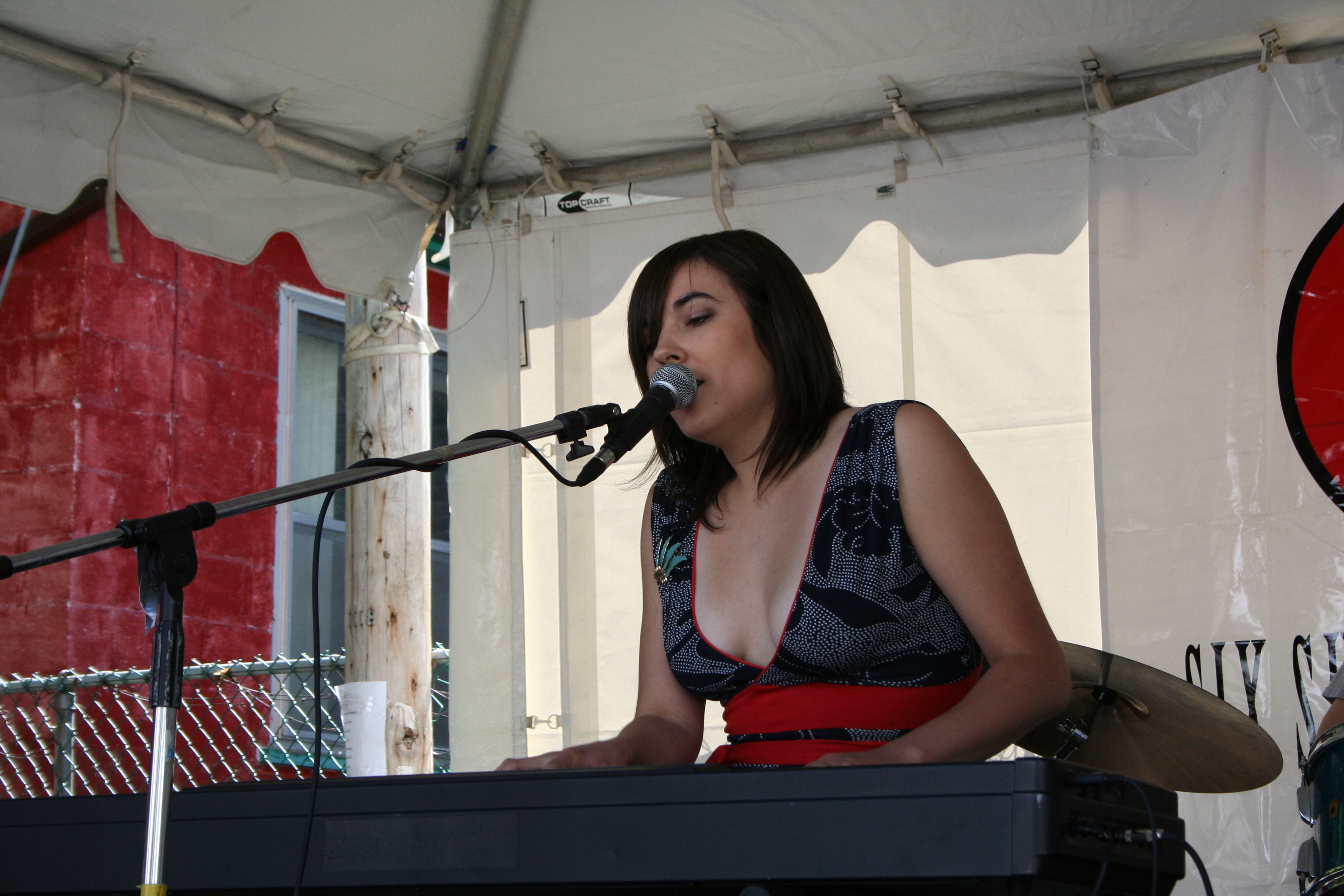 9) Valery Gore – Avalanche To Wandering Bear (2008)
Much like the woman herself, Valery Gore's music is beautiful and intelligent. Her lyrics are quirky and fun, while being layered, complete stories. On Avalanche To Wandering Bear, Gore grew as a songwriter, and took advantage of a bigger band. Adding a horn section seemed to add wonders. While her first record can easily be described as "a girl and her piano," with a band that seemed to be superfluous. On Avalanche, the band seems to work as a more cohesive unit, better able to expand on Gore's vision, bringing R&B, Jazz and Pop elements.
Highlight: "Without the beautifully worried head, there'd just be a bleeding neck."
Lowlight: While I love the song "Red Eye Family," it sounds like it belongs on her self-titled album and seems out of place here. One of the reasons I love it is that it reminds me of "Big Sky" by the Kinks.
Photo Credit: Me.
Linky link: Webpage | MySpace | Tune In Your Aerial: Adam Interviews Valery
---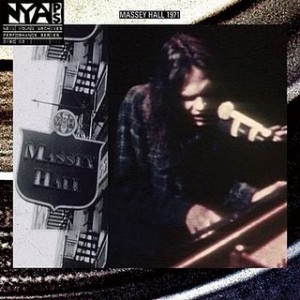 8) Neil Young – Live At Massey Hall 1971 (2007)
I don't generally like live albums but I did always have a favourite; it was 4 Way Street by Crosby, Stills, Nash & Young. This live disc from shortly after CSNY's Déjà Vu was filled with beautiful acoustic renditions of some of their best songs, and Neil Young was in top form. Around the same time as that live album was recorded, Young did a solo tour with a brief stop in Toronto at the legendary theatre, Massey Hall. Live At Massey Hall 1971 captures this brilliant performance.
The songs aren't all familiar, and very few were familiar to the audience, but most of them are classics. Young's in top form during this performance, and Massey Hall is the best concert venue in the city.
Highlight: Fuck man! "Journey Through The Past." Hands down.
Lowlight: Neil isn't the greatest at between-song banter.
Photo Credit: The album cover.
Linky link: MySpace
---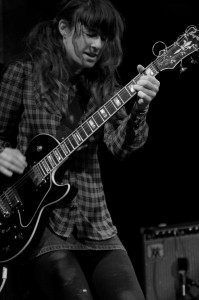 7) Julie Doiron – Woke Myself Up (2007)
This album found me at just the right time. A divorce album, as I was going through a divorce… hooray! Well it might not have related to my specific situation, I still found great comfort in it. This might not be a brilliant record, but being a personal list, I cannot tell you how important this album was to me.
Highlight: "Don't Wanna Be / Liked By You"
Lowlight: I could never get into "Yer Kids…" except live.
Photo Credit: Me. I <3 Julie.
---
6) The Joel Plaskett Emergency – Down At The Khyber (2001)
In late September, I drove across the Prairie, the mountains behind me and the radio on.
Joel Plaskett's first record with the Emergency band, after the totally ignored, but brilliant In Need of Medical Attention. The previous album was released silently while Plaskett was still touring with Thrush Hermit, and didn't receive much if any press, as it was overshadowed by the Zepplinesque brilliant of Thrush Hermit's Clayton Park. Down at the Khyber was his first release since the split of Thrush Hermit, and though it returned Plaskett to the heavier sound found on Clayton Park, he couldn't shake the country that was added to his sound on Medical Attention.
"True Patriot Love" is perhaps the most iconic of the songs, but "Light of the Moon" and "Blinding Light" are serene beauties, perfection in a nutshell.
I don't really know what to say about this record, it's a fantastic record. I don't know if it's so good because of a personal history, or if it's just a really good record. The fact that Plaskett didn't become "famous" until long after this record was released makes me think it's a personal thing, but I love it.
Highlight: Ruth Minnikin and Joel Plaskett duetting on "Blinding Light."
Lowlight: "Maybe We Should Just Go Home."
Photo Credit: Me. Taken at the Down At The Khyber night at the Horseshoe Tavern in Toronto.
Linky link: Webpage | MySpace | In Need of Radio's Attention: Adam Interviews Joel
---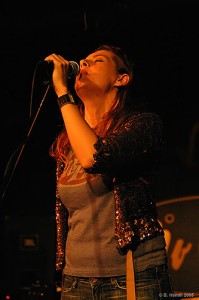 5) Neko Case & Her Boyfriends – Furnace Room Lullaby (2000)
It was 2000, so it was either OAC year or the year afterwards. I cannot remember. I bought two records at Sam The Record Man, A Taste of Complete Perspective by Elevator and Furnace Room Lullaby. Though I love both records with a passion, Furnace Room became on of my favourite records. Neko Case's amazing voice is enthralling, and sublime. Case, a Yankee, enlisted a who's who of CanRock "legends" to join her in writing and recording this record, from The Local Rabbits to The Sadies, Ron Sexsmith to Don Kerr and many more.
Furnace Room Lullaby is among my first dips into modern country music. Though I was already a fan of The Byrds and the Flying Burrito Brothers, my knowledge of modern country music was limited to Being There-era Wilco and Beck's indulgences in country. While the others took their country with a heavy side of rock, Case was unashamedly in love with twang. The songs are strong and supported by incredible musicians, and finally Case's beautiful voice makes them perfection.
I can never get enough of listening to this record.
Highlight: "We've Never Met." If my copy of the CD weren't three whole metres away, I might get up to check to see who it is who is duetting with Case, but it doesn't matter. Their voices are perfect together, and the song written by Case, Ron Sexsmith and Don Kerr is a perfect showcase.
Lowlight: "Thrice All American" is a great song, but I think it's the weakest on the record. I wanted to say "'Thrice All American' because we want to pretend Neko is a Canuk," but the truth is, it's the weakest song on the record.
Photo Credit: Beth Hamill. Beth took this photo at The Rivoli in Toronto, where Neko was premiering Fox Confessor Brings The Flood to Toronto. An incredible show, and Beth's first Neko show.
---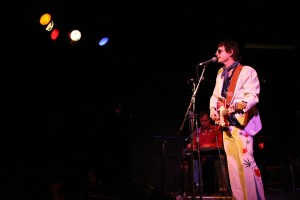 4) The Flashing Lights – Sweet Release (2001)
We're known in the Valley and big back in Hali, we're the kings of the Canadian now.
Sweet Release is hands down the worst album by The Flashing Lights, and yet it's in my top four albums of an entire decade. Makes me wonder where Where The Change Is would've ranked on this list if it was released a year later.
Matt Murphy's Flashing Lights were perhaps one of the best shows in Canada. When the Flashing Lights hit the stage, you knew you were in for a good time. Draped in '70s garb, destroying tambourines, while guitarists went flying from bass drums. Their live show wouldn't have been anything special without the music, and Matt Murphy has proven time and time again to be a master at creating some of the best pop music of our time. Whether is the Super Friendz' "Karate Man," or The Flashing Lights' "Friends You Learn To Hate."
Highlight: The first two songs of the album set this record off on a note it never catches back up to.
Lowlight: "It's Alright." Never got into that one too much.
Photo Credit: Me! I took this photo during the Guy Terrifico DVD release show. Sure it's not the Flashing Lights, but I wasn't taking photos of bands when they existed.
Linky link: CBC Radio 3 | Hump The Drum: Adam Interviews Murphy
---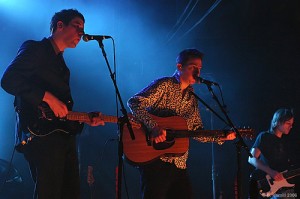 3) Belle & Sebastian – Dear Catastrophe Waitress (2003)
Belle & Sebastian's output this decade has been subpar, however par for Belle & Sebastian is perhaps the best of any band since The Beatles. Okay, so that's a highly personalized opinion, but Tigermilk and If You're Feeling Sinister are among my favourite records of all time. Dear Catastrophe Waitress is not really by the same band, while the first two records were a singular vision of Stuart Murdoch's, all subsequent albums were a collective creation by Belle & Sebastian as a whole. Yes, Murdoch is the the primary singer-songwriter of the band, but it's still a creation of the whole band.
Dear Catastrophe Waitress has some of the band's best material, nothing as staggeringly great as "The State I Am In" or "Judy And The Dream Of Horses" or a sugary sweet as "Sukie In The Graveyard" or "The Blues Are Still Blue," but it does have some of their best material. "Wrapped Up In Books," "Lord Anthony," "Piazza, New York Catcher," etc. etc.
One thing I find odd. Why do I love this record so much? There's so much religion involved in the record, and I'm not the biggest fan of religion. 
I'll forever be indebted to a woman named Teri who I haven't spoken to in over a decade. She introduced me to Belle & Sebastian by sending me a cassette with If You're Feeling Sinister on it.
Highlight: "I'm A Cuckoo"
Lowlight: "Roy Walker," I think it's time for Stevie to give it up.
Photo Credit: Beth Hamill, once again.
---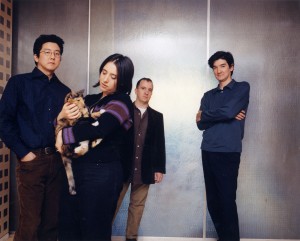 2) The Magnetic Fields – i (2004)
If Howard Jones can be God Help The Girl's Mozart, then Stephin Merritt can be mine. Stephin Merritt is the frontman of The Magnetic Fields, a band who's music is as vast as it is acute. While Merritt seems to attempt to cover every genre imaginable, when hearing a Magnetic Fields recording, you know it's The Magnetic Fields.
I think i is the album I return to the most frequently. I don't know if it's their best, it probably isn't, but there's something I love about this album. It might be the ridiculous theme (all the songs begin with the letter i), maybe it's the stupid/hilarious/smart/smirk-worthy lyrics such as "so you're brilliant, gorgeous, and ampersand after ampersand" or "I don't die, I say 'hi,' how clever. I turn blue, I love you forever. I'm tongue-tied and useless."
I can easily and have been lost in Merritt's naratives, and wondered if he was singing about me in "I Looked All Over Town" or "I'm Tongue-Tied."
Highlight: "It's Only Time" is perhaps one of the most beautiful and romantic songs ever written.
Lowlight: "I Was Born," I usually skip this track.
Photo Credit: Some dude. I dunno. It's not my photo.
---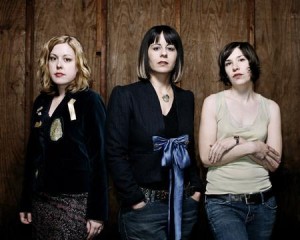 1) Sleater-Kinney – The Woods (2005)
My lord, what can I say about this album? It's bloody perfect!
Angry, bold, strong, melodic, bassless, ear-shattering, adjectives!
Simply just listen to this, it'll cost you less than $20 to buy it, it's worth it. Hell, you can even borrow it from the Toronto Public Library.
Perfection.
Highlight: "Jumpers"
Lowlight: You have to be in a rather specific mood to listen to so much guitar-wankery.
Photo Credit: Someone took this.