I've been buying records like crazy over the past month or so, and I haven't written about any. HERE WE GO…
Belmundo Regal by Radio Radio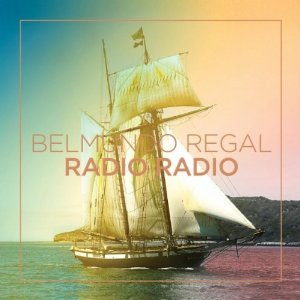 This hip-hop trio from Nova Scotia rap in the Chiac dialect of Acadian French. Chiac mixes French with words and phrases of the more prominent English. This leads to lyrics such as:
Canned tuna, caviar ∙ Michelina, superstar ∙
Marcher sur la Main ∙ Ou marcher sur la ∙
I don't know ∙ Ini mini miny moe ∙ C'est qui
c'qui veut du Jello ? ∙ Si ton sport c'est du vélo ∙
Ben come on baby hello ∙ Saute, danse autour
de la question ∙ Marcher sur la hey ∙ Ok ∙
J't'explique que ça icitte c'est un cirque ∙
Jet Set dans mon minivan ∙ Dors dans un cot ∙
J'ai ma case in case ∙ Que ma case work pas ∙
Head case ∙ In case ∙ Que mon style work pas ∙
Penny Loafer Deck Shoe ∙ Garde à ça ∙ Garde à
ça ∙ Garde à ça ∙ J'ai ma ∙ Non man ∙ Moi ej work
ma tan ∙ Shopping channel vendre une scam ∙
Copy coller j'su comme damn ∙ Basically so basic
I heard about Radio Radio thanks to the Polaris Music Prize. They were on the shortlist, and when I saw them perform at the awards ceremony I was taken aback at how good they were. The songs are fun, and though I don't understand the lyrics, it doesn't matter.
Le Noise by Neil Young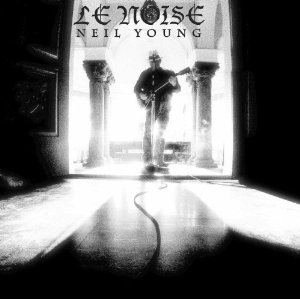 Sigh. Everyone was talking about how amazing this record was. Everyone was saying that the collaboration between Young and Daniel Lanois was something spectacular. It isn't. It doesn't have anything to do with Lanois' production, as that's really interesting, but instead it's Neil Young's songwriting.
Young, who's considered by many to be the greatest Canadian songwriter, has always been hit or miss, and I believe Le Noise to be an example of the miss category. His lyrics are blasé, and show an artist who seems to be screaming for the sake of screaming.
Next we look at Daniel Lanois. Again, a Canadian at the top of his field, but while Lanois's production on this album, creating an atmosphere that seems to bring one into a feeling of Young singing in a giant church far off sounds good, but it doesn't hold the interest throughout the album.
Double Fantasy (Stripped Down) by John Lennon
&

Yoko Ono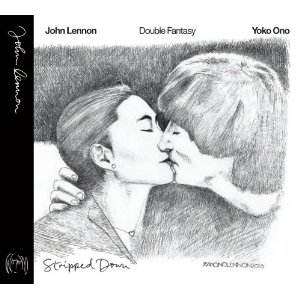 One of Lennon's greatest albums, Double Fantasy has been repackaged, remastered and remixed as a stripped down version. For those unfamiliar with the album, it features such Lennon classics as "(Just Like) Starting Over," "Woman," "I'm Losing You," "Watching The Wheels," and I think there's some Yoko Ono songs on there, too.
Honestly, the Yoko songs aren't as horrible as most people think. Hell, "Yes, I'm Your Angel" is a downright, adorable song, and anyone who doesn't like it is plainly wrong.
I'm not sure if these are different takes, or not, I don't think they are. I'm pretty sure that it's the main takes, just remixed with the music lower, and the vocals higher. I honestly don't see the point to it. It comes with a remastered (but not remixed) copy of Double Fantasy which sounds lovely.
Of these remastered, I'm more interested in picking up Lennon's Walls and Bridges and Sometime In New York as I didn't pick them up in the last round of remasters. I bought this one as a test, as it wasn't in the boxset that was released with all the remasters, I used it to judge if I wanted to repurchase all of Lennon's solo career, again. I won't.
1,000 Years by The Corin Tucker Band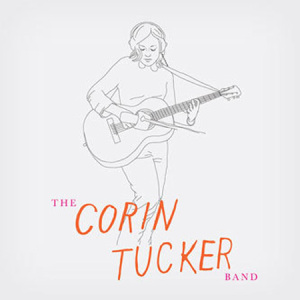 Have you ever heard of a band called Sleater-Kinney? Well, you should. They were an incredible punk rock/alternative band from the 1990s. Back in 2005, they released their final and best album, The Woods. Since then we've waited. Slightly impatiently. Tucker's the first of the trio to release a solo record, and as she was a principal songwriter, and lead vocalist, it was worth the wait.
While it's not as ear-shattering, bold, or strong as The Woods, 1,000 Years is fantastic. The best I've been able to describe this record is with "It sounds like a Sleater-Kinney record, and it sounds nothing like a Sleater-Kinney record." While parts of it will remind you of pre-The Woods SK, it really is something of its own, and it's not because of what it lacks.
Sure it lacks the screaming backing vocals of Carrie Brownstein or the pounding drums of Janet Weiss, it's not that which characterizes the record. The record starts off slowly, and then suddenly with "Doubt" it gets heavy, and the listener starts to hear the similarities to SK. It's an awesome song that'll make you want you want to dance.
"BREAK UP WITH THE BOOGIE, BREAK UP WITH THE BEAT!"
Okay, I think four records is enough to review in one go. I still have lots more, like Women, Apples In Stereo, Isobel Campbell & Mark Lanegan, Dum Dum Girls, Deerhunter, Dan Mangan, Laetita Sadier, and Amy Millan.