The Barr Brothers: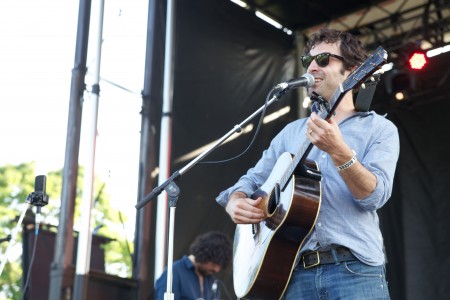 Your name confuses me. Remember The Barmitzvah Brothers? I do! I thought you were them. You are not. You were okay though. I enjoyed your set. It was a nice lazy set to open the festival with. You were enjoyable… bravo.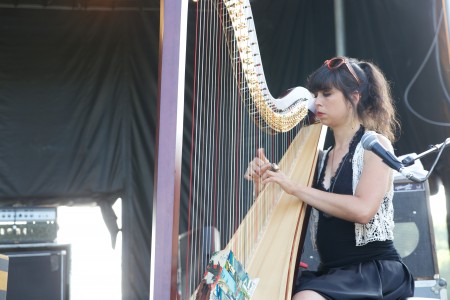 Camera Obscura: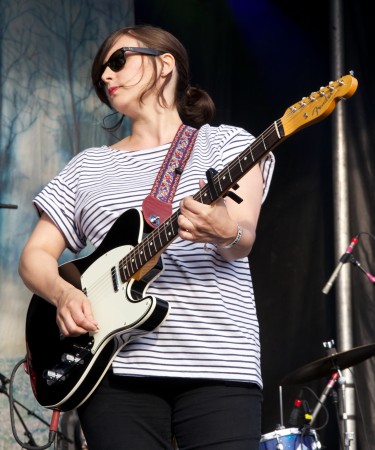 You want to be Belle & Sebastian. All these years later, you still want to be Belle & Sebastian. You're not Belle & Sebastian… BUT BELLE & SEBASTIAN WILL BE AT TURF LATER IN THE WEEK! OMG! OMG! OMG! You're pleasant. You write nice songs. They're not great, but they're fun. Your bass player has a TARDIS sticker on his bass. I approve of that. Sadly you didn't play your best song, "Suspended From Class."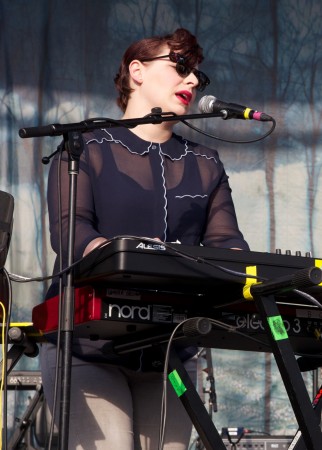 The Joel Plaskett Emergency: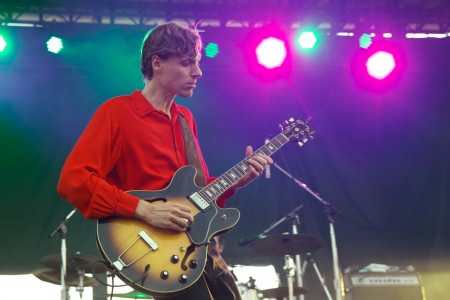 What can I say about Plaskett? I've seen him a few hundred times already. He's an entertainer, he knows how to put on a good show. Sure I might not really dig Scrappy Happiness, but the set overall was a lot of fun. My only comment would be that I took out my ear plugs three times during your set thinking that the set was over, but then you started tuning you guitar… Why am I writing it to Joel, he's not going to read this… Well, hi Joel. Long time no talk. Ran into your friend Peter a few weeks back at NXNE. You should tell him to grow his beard back. Beard.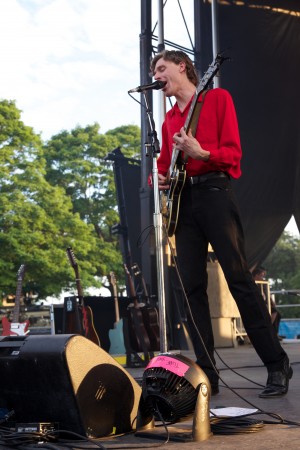 She
&

Him:

First off, why no photo pit She & Him? Also why no letting the VIP guests (WHO PAID A SHITLOAD EXTRA) into the VIP area?!?! That's not nice, She & Him. Your songs can be best described as Zooey's character on The New Girl; pretty, sweet, vapid. I did enjoy lying out on the grass with my eyes closed listening your music. Until you covered "You've Really Got A Hold On Me." Ugh! NO ONE CAN COVER THAT SONG… Unless you're THE BEATLES! Are you the Beatles? Didn't think so.