I was surprised by a friend when she handed me two North By Northeast wristbands. I promptly started scouring the NXNE schedule, these are the stories.
Gabriel Minnikin
14 JUNE 2013, 12AM
Tranzac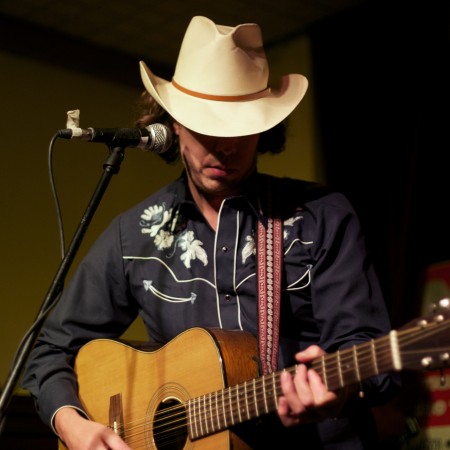 Gabriel Minnikin doesn't seem to play in Toronto too often. I've been a fan of his former band The Guthries for quite some time and his sister Ruth's for just as long. I think that his living in the UK and not performing in Toronto was what led me to never check out his solo records. I bought two records of his a couple years back at the Zunior Boxing Day sale. While I liked the record, I still don't know the songs inside and out. Buying it amongst 30 other records didn't help.
Minnikin seemed to be playing at inopportune times. Either during the massive Murderecords show or 15 minutes after an artist in the other end of the city. I had decided to drive that night, and so getting from Queen and Ossington to Bloor and Brunswick in 15-20 minutes wasn't that difficult.
Minnikin has a charm to his show. He was all on his own playing to a room of a dozen people, and his humour and music kept him afloat.