Recollection is a project to review my record collection. I will listen to an album I own and review it. The album will be chosen randomly by computron. Today computron chooses…
Album: Sun Wizard
Artist: Sun Wizard
Released: 2010
Format(s) I own it on: CD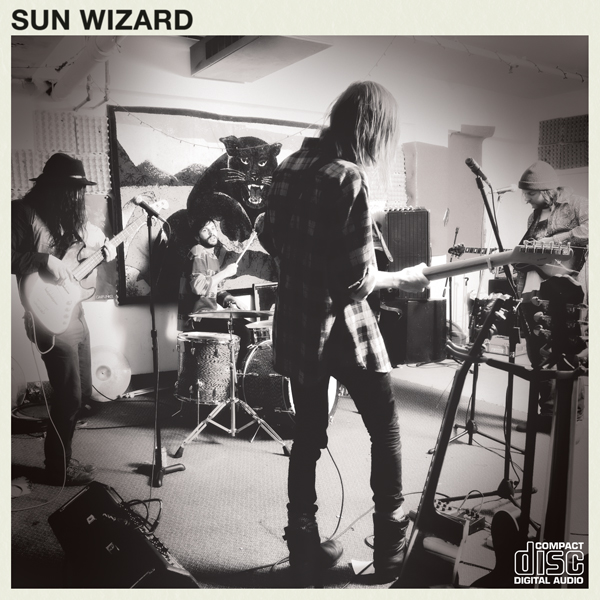 In 2010, I went to Vancouver and had a great time. While I was there I went into a record store, talked to a clerk and asked him to suggest some awesome local Vancouver bands I might not have heard of. He set me up with a CD player and gave me a listen to a few records. Amongst them was this one. If I recall correctly, he was in the band.
It's a five track EP in the vein of Wilco's Summerteeth days. In other words, poptastic with a splash of alt-country. Sun Wizard's instrumentation is in fine form and vocals are great.
I don't quite understand the "Compact Disc" logo on the front, seeing as it was released in 2010, not 1988, but I do love the plaid shirt. Who doesn't love plaid? My nationality might be shining through.
This is an EP I'd suggest to nearly anyone.
Highlights
"Day In Day Out" is one of those rock and roll songs you want to move to. Would have fit well in the 1990s alt country scene, or the 1970s.
The hand claps on "You Had The Answer!" I could see them opening for '90s-era Sloan with this song.
Lowlights
A pretty solid EP, not going to put anything here.
 30.625 (81%) |
 7.375 (19%)
CD: 22.5 (59%) | Vinyl: 12.5 (33%) | Digital: 0 (0%) | 7″: 2 (5%) | Box: 1 (3%)
1960s: 4 (11%) | 1970s: 2 (5%) | 1980s: 1 (3%) | 1990s: 11 (29%) | 2000s: 17 (45%) | 2010s: 3 (8%)
 11.8 (31%) |
 16.2 (43%) |
 8 (21%) |
 1 (3%) |
 1 (3%)
 4 (33%) |
 1 (8%) |
 4 (33%) |
1 (8%) |
0 (0%) |
 1 (8%) |
0 (0%)

0 (0%) |
0 (0%) |
1 (8%) |
0 (0%) |
0 (0%) |
0 (0%)